Prefabrication
From the start, prefabrication has been at the core of our business. Prefab helps save both time and money by ensuring precision, reducing cost and improving workflow. That's why our goal is to prefabricate more than 70% of all plumbing components for "Just in Time" delivery. Our prefab approach integrates this delivery method to compress installation schedules and facilitate a faster certificate of occupancy.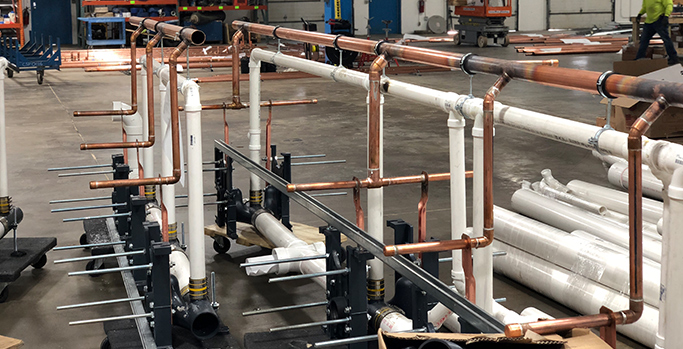 accuracy
Using innovative technologies, all of our prefab components are designed and preconstructed in our 25,000 square foot Brookfield facility. Precise measurement and testing before installation ensures accuracy and quality of welding, soldering and assembly.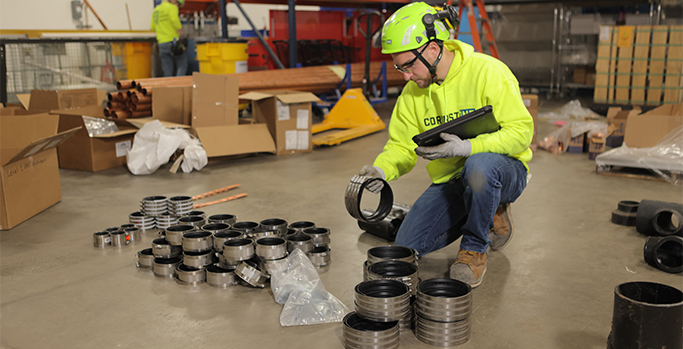 efficiency
We're continually looking for new ways to improve efficiency and create the best possible value. With prefabrication, installations are done faster to get projects done sooner.